This month we're digging Korean reality TV, accessible emoji use, and a meditation app that has actually stuck.
| | |
| --- | --- |
| 🎞️ | Physical 100 |
| 🎧 | 3 steps to figuring out anything you want |
| 📖 | This Working Life |
| 📱 | Balance |
| ➿ | Meditation |
| 🎒 | Emojis and accessibility |
---
Watching 🎞️
Physical 100 (TV show)
My latest Netflix binge is Korean reality show Physical 100, where one hundred elite athletes are battling for the top place; proving peak physical strength, fitness and agility. Watching people exercise helps burn calories, right? But seriously, it's motivating me to get off my butt and workout more regularly. These people are impressive.
— Jess
---
Listening to 🎧
3 Steps To Figuring Out Anything You Want (podcast episode)
In this podcast episode (1hr33min), entrepreneur Steven Bartlett speaks to life coach Marie Forleo about how to figure things out:
"Her mantra is 'everything is figureoutable' – a unique philosophy that emphasises how you can overcome the mental obstacles that hold you back from doing the things that make you happy and fulfilled, but also when to recognise how to take a step back and negotiate the facts of life."
It was an interesting conversation to listen to, here are my top takeaways:
Ask yourself if saying yes to an invitation or suggestion makes you feel expansive or contractive. Use that to guide whether you go ahead with it or not.
When it comes to a new venture, skill or project: start before you're ready, because you'll never be 100% ready for anything.
Create before you consume. This applies to art, writing, sewing – whatever you make, do it before going down a rabbit hole learning about it.
Instead of saying you "won't" do something, reframe it as "that's not a priority" and only set one priority project at a time.
I guess this blog ticks all of those boxes, so hopefully I'm on the right track!
—Jess
---
Reading 📖
This Working Life (eBook)
I just finished listening to the audiobook of This Working Life: How to Navigate Your Career in Uncertain Times. It had a bit of a pandemic-spin, but plenty of universally relevant advice.
Here are the top tips I jotted down (in my Readings and learnings Notion board*):
No success in business will ever make up for a failure at home. In other words: don't seek all the answers to life in your work identity. Strive for balance.
Life is a lab: every day is an experiment, chance to learn. Be an 'explorer' not an expert!
The right question is not 'am I the right person for this job?', but rather 'is this the right job for me?'
Think of your career as a road trip: different teachers and mentors are your passengers but make sure you've got the wheel, because it's what you want that matters most.
Values are a nourishing foundation for our lives; use them to assess options when facing a decision. Ask 'which option best serves my values?'
Every struggle teaches us something: after any mistake, try to think "how fascinating! what's my learning here?"
Strengths are not innate abilities: they're better thought of as "developed passions".
Lifelong learning mitigates risk of job loss.
If you're feeling imposter syndrome: question your approach, not who you are.
Try embodying people at work to better empathise with them.
If any of this advice resonates, you might like Lisa's This Working Life podcast too!
— Jess
*This is what my Readings and learnings Notion board looks like, sorted by most recently finished. I use this as a way to reflect on things I've read or listened to lately, which has been extra helpful when it comes to preparing these monthly favourites posts! 🤓
---
Using 📱
Balance (app)
I've dipped in and out of meditation apps but there's something about Balance that's stuck. It might be the pay-what-you-want first year trial, the way you can set the daily goal to a mere 5 minutes, or the personalised approach to their content. I've only skipped 3 days out of 15 since I started… not bad, huh?
— Jess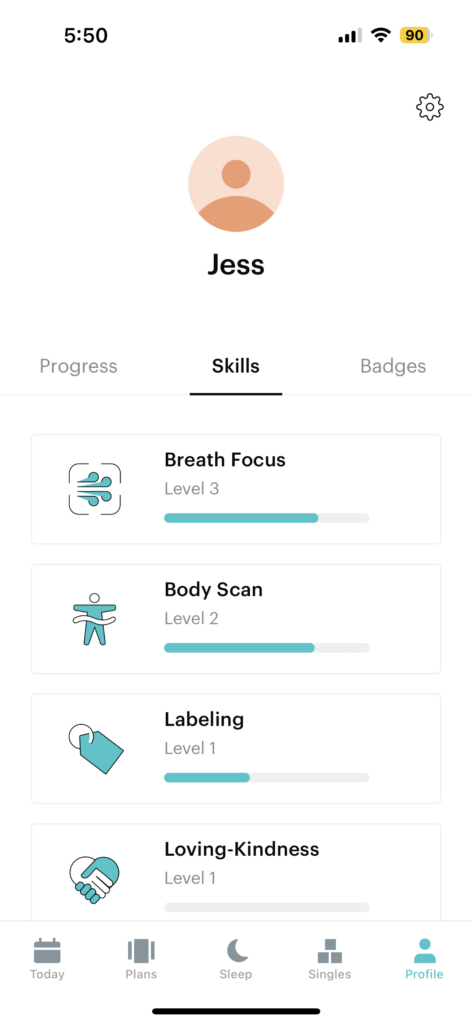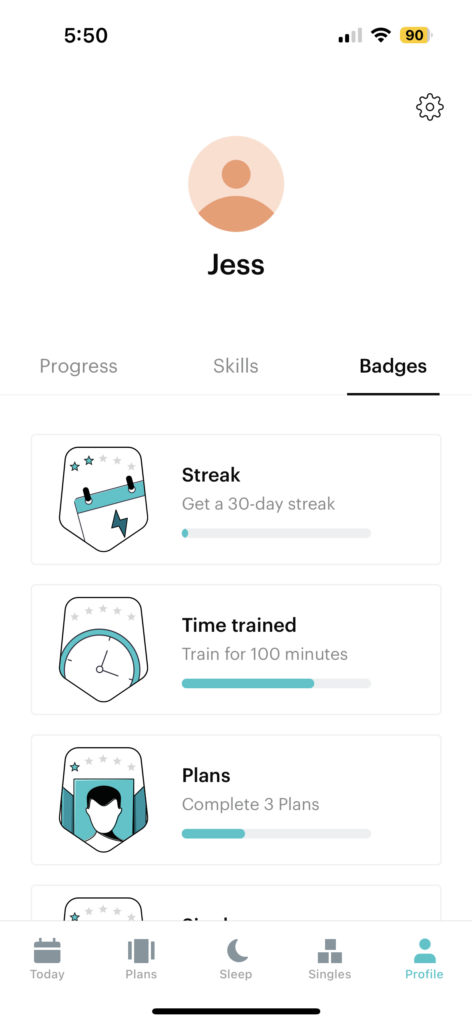 ---
Practicing ➿
Meditation
I'm going to cheat and talk about the same thing twice, so you can take this as a double recommendation for meditating — from someone who has never been able to stick with it until now. It turns out taking the time to clear your mind on a regular basis actually works. I'm honestly kinda mad about it because the past few years have been A LOT for my poor brain, and if I'd put more trust into what so many people have said about meditating then I might've had the benefit sooner.
— Jess
The best time to plant a tree was 20 years ago. The second best time is now.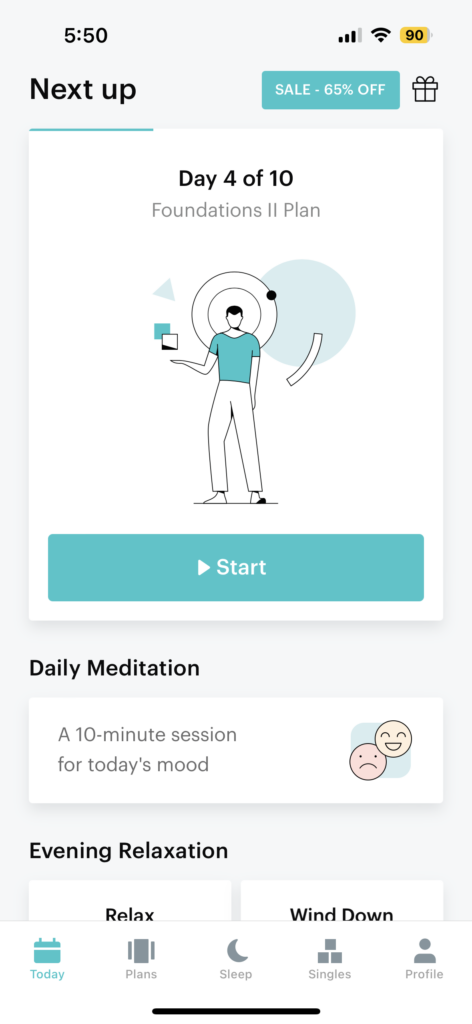 ---
Learning 🎒
Emojis and accessibility
The Better Allies weekly newsletter offers 5 actions to make your workplace more inclusive. It's one of the few regular newsletters that made the cut in the Great Newsletter Unsubscribe of 2020, as I'm truly learning something valuable in every edition.
A recent edition featured a tip about emoji use: avoid excessive strings of characters (including emoji), because some screen readers will read out each character individually. It's more inclusive to stick with one or two, and to put these after the most important information to give it the best chance of being heard.
As an avid emoji user, this had never occurred to me before, but I'm adopting this advice — starting with the headings in this blog post! 🙌
— Jess
---