We've had a little winter hibernation time but back with some of the things that are inspiring us at the moment, including Dua Lipa, ADHD tips, and protein tracking.
| | |
| --- | --- |
| 🎞️ | This Is Going To Be Big |
| 🎧 | Dua Lipa: At Your Service |
| 📖 | Work Brighter |
| 📱 | MyFitnessPal |
| ➿ | Dictating to write |
---
Watching 🎞️
This Is Going To Be Big (film)
Jess: Hands down the best film I've seen at MIFF this year is This Is Going To Be Big — an Australian documentary which follows the students of a small specialist school as they prepare to put on a school play about John Farnham. It's heart-warming, inspirational and a beautifully told story. Bring tissues.
---
Listening to 🎧
Dua Lipa: At Your Service (podcast)
---
Reading 📖
Work Brighter (blog)
Jess: For those with ADHD (or looking to support someone with ADHD), there are an abundance of blogs and TikTok accounts to follow for tips. Work Brighter is just one I stumbled upon recently which has some interesting articles, like:
---
Using 📱
MyFitnessPal (app)
Jess: I recently saw a naturopath for the first time. She reviewed some recent blood test results, and we talked about my current circumstances and typical meals and routines, so she could use all of this info to prepare me a plan.
The key suggestions were:
Eat more resistant starch (such as cooked then cooled sweet potatoes), to support my gut health
Take iron supplements, DHA and choline, to support a healthy pregnancy (as my levels were a bit low)
Seek out ways to regulate my nervous system, such as regular meditation, baths, massage, and yoga nidra
Get more protein!
Protein was the big one: according to Better Health, women aged 19-50 need 2.5 serves of lean meat and poultry, fish, eggs, nuts and seeds, and legumes/beans, and 2.5 serves of milk, yoghurt, cheese and/or alternatives every single day… and as a pregnant person, I need even more!
My current goal is to get at least 20g protein in every meal, which is not as easy as it sounds. I've started using MyFitnessPal as a means to check the protein content of different foods, and estimate how much I'm getting each day (at least until I get the hang of it).
Protein is a nutrient your body needs to grow and repair cells, and to work properly.

Better Health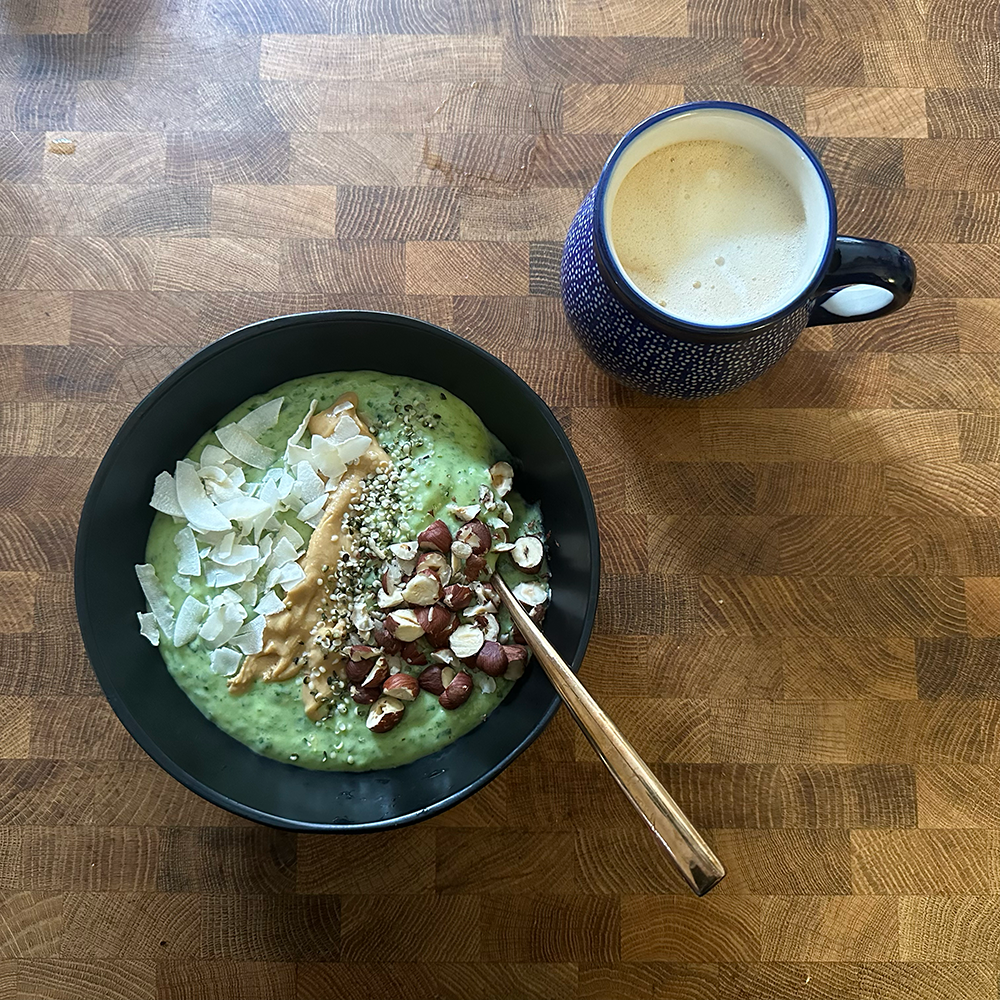 ---
Practicing ➿
Dictating to write
Jess: I'm trying to get into the habit of using the dictation function for writing blog posts, because I feel like I talk in a way that sounds more natural or "human" than the way I type. Full disclosure: I accidentally fell back into autopilot and typed up this post (!) but I really enjoyed the dictate-then-edit process I used for another post recently, and want to keep at it!
---