This one's all about home organisation, compartmentalising home vs work, being imperfect and pinning things again.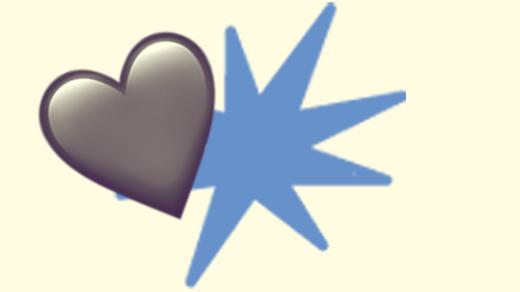 | | |
| --- | --- |
| 🎞️ | Succession |
| 🎧 | Best Friend Energy |
| 📖 | The Imperfectionist |
| 📱 | Pinterest |
| ➿ | Compartmentalising work vs home life |
---
Watching 🎞️
Succession (TV series)
Jess: Shiv, Roman, Kendall and Connor are the best siblings to watch since David and Alexa. In the fourth season of Succession, the battle for the Roy empire (modelled on Rupert Murdoch's News Corp) is in its final act. I'm currently team Shiv because she's got mad sass, and who wouldn't want to see a woman win this thing.
If you're big on escapist television, stories set in New York, and sly humour… you're probably already watching this.
---
Listening to 🎧
Best Friend Energy (podcast)
Jess: I love listening to podcasts when I'm out on a walk, cleaning the house, or making dinner, and trying to steer myself away from the work-related pods in favour of less "productive" and more conversational content. Best Friend Energy is a step in the right direction! It's the podcast from Clea and Joanna of The Home Edit: a home organising business who became so popular they landed a show on Netflix. America's answer to Marie Kondo.
The podcast (and the show) is good for type A folks, who find that organising things neatly brings a sense of peace.
---
Reading 📖
The Imperfectionist (newsletter)
Jess: I've joined the Oliver Burkeman cult of doing less / only what matters, and find his musings in 'The Imperfectionist' worthy of a prized spot in my Inbox.
The most recent issue was titled "Just go to the shed" tackled psychological avoidance: the idea that we avoid the things that give us anxiety. Oliver says, "You're worried your bank balance might be alarmingly low, so you don't check it; or that a stomach pain might be something serious, so you never quite get around to making a doctor's appointment" and then goes on to provide an example of a garden shed that needs clearing out, "The advice here is: go into the shed. Don't do anything yet, just look around. Observe and take stock. Make the space your own, and the first solutions will present themselves."
My takeaway from this issue was that the first step isn't doing anything but allowing yourself to go there and just notice things (whether that's literally or mentally). In my case, it's the overwhelming pile up of house chores, which I avoid by watching TV, scrolling TikTok, or leaving the house! By Oliver's suggestion, I could spend 10 mindful minutes in the kitchen just to understand what's there and what needs doing, to accept that reality and let my mind come up with an approach, without actually needing to take action in that same moment.
Sign up for The Imperfectionist, my twice-monthly email on productivity, mortality, the power of limits, and building a meaningful life in an age of
bewilderment – plus other occasional updates.

Oliver Burkeman
---
Using 📱
Pinterest (app)
---
Practicing ➿
Compartmentalising work vs home life
Jess: I'm a huge fan of remote-first work and companies who offer flexible work (such as my workplace, a strategic design and research agency called Paper Giant). Since the panini turned many of our homes into permanent home-offices, there's a blending of the work and home life that requires deliberate design to untangle.
I noticed recently that my divide between work and home life had been blurring together: checking Slack on my phone, using my "work desk" for life admin, and running work tasks in the background on my days off. I had been rationalising these things but as they've built up, I remembered the only person who can whip them back into shape is me.
Here's my attempt:
I'm removing Slack from my phone
Creating some physical indicators of 'work time' vs 'personal time' on my desk (like a candle, and exchanging my boring water glass for a fun one when I'm not working)
Making use of the flexible work policy by working shorter days when focus is low, and longer days when my energy allows
You'd think we'd all be professionals at this kind of compartmentalisation by now, but the creep back is sneaky! Watch out!
---