This is how I use Siri as my very own personal assistant, including the basic features and the ones I use the most.
---
In this video (5min), I show you what Siri can do and the features I use most often:
Here's what's covered:
0:30 Siri settings
1:12 Basic Siri commands
1:52 Google Assistant vs Siri
2:14 Siri use demonstrations
4:28 Recap of other Siri commands
4:36 Using Siri on Apple Watch
First: check your settings!
Before doing anything else, head into your Siri settings to make sure it's setup how you like, including whether you want Siri to be activated by voice command ("Hey Siri") or by pressing the side button.
You can also tell Siri about yourself such as your home and work addresses, and which contacts are family members ("Hey Siri, Fraser Allison is my brother").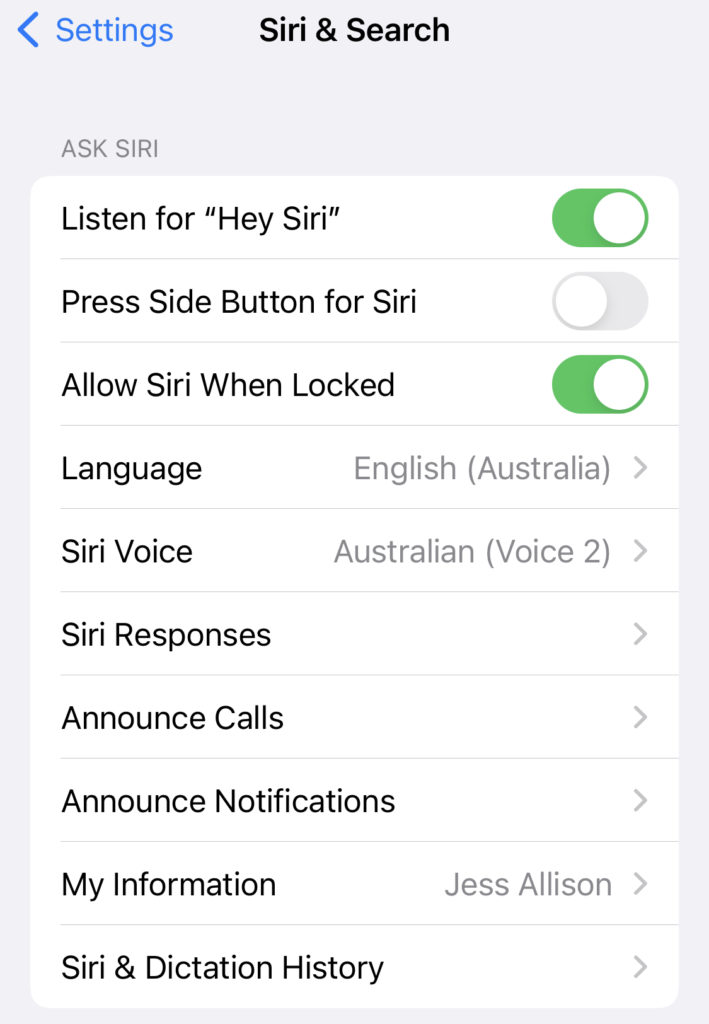 Next: try out some of the basic commands
Example Siri commands you could try:
Make a call
Send a text message
Read emails
Write an email
Set a timer
Open apps
Add something to your calendar
Translate text
Example wording to use:
Show me the latest email from Aaron
Set a timer for two minutes
Cancel the timer!
Open Shazam
Setup a meeting with Aimee at 11am on Sunday
Translate 'two glasses of wine please' in Spanish
Then: try out some of the other commands
Other Siri commands to try:
Check the weather
Add a reminder
Find out travel time
Do conversions
Take a note
Play a Spotify playlist
Example wording to use:
When is it going to rain?
Remind me to call Mum when I get home
Remind me to write a poem next Friday
How long will to take to drive from here to Melbourne airport?
Convert 400 F to C
Note using your voice is easier than typing
Play music in Spotify
Finally: figure out what's most useful to you
Siri's power is in the adaptability to suit each person — your favourite functions will probably be different to mine, and you might have apps that I don't which Siri can call upon. I suggest spending a bit of time figuring out what's relevant for you, then trying things out! For example, the app you use to manage your work tasks might integrate with Siri so you can add things directly once you know how to speak the command. (Check out Aimee's article 'How I found my (to do) style' for her advice on choosing a task management app.)
Quite often I think, "I wonder if Siri could do X?" and a quick Google will give me a yay or nay, and the exact words to use.
Happy Siri-ing!