ChatGPT can write and edit things for you, convert data, and generate code. Here are some prompts to try in your work life.
---
There are four categories of things I do the most with ChatGPT:
Check out the other posts for tips on using ChatGPT at home, to learn, and to have fun, now this one's about work…
Help me work
Here's the video version (7min):
Here are ten prompt ideas to try (prompt text in bold), and how they turned out.
Blog post ideas, like "blog post ideas for a self-improvement blog with a focus on digital life"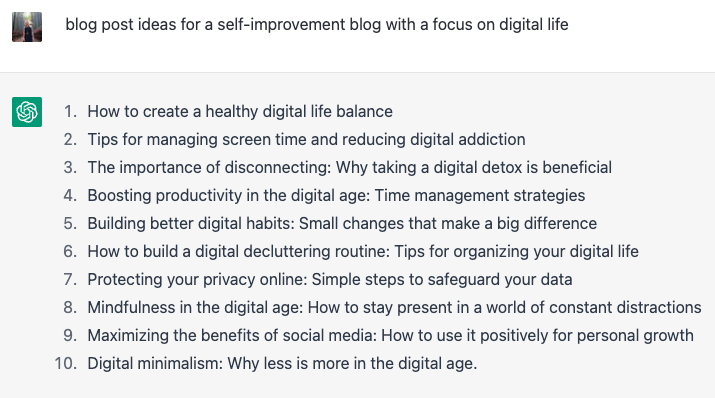 Write something for me, like "YouTube video script for a 1min video about how to use ChatGPT to save time at work"
Refine text, like by summarising, or expanding it, like "summarise this text for me: [and paste your text]"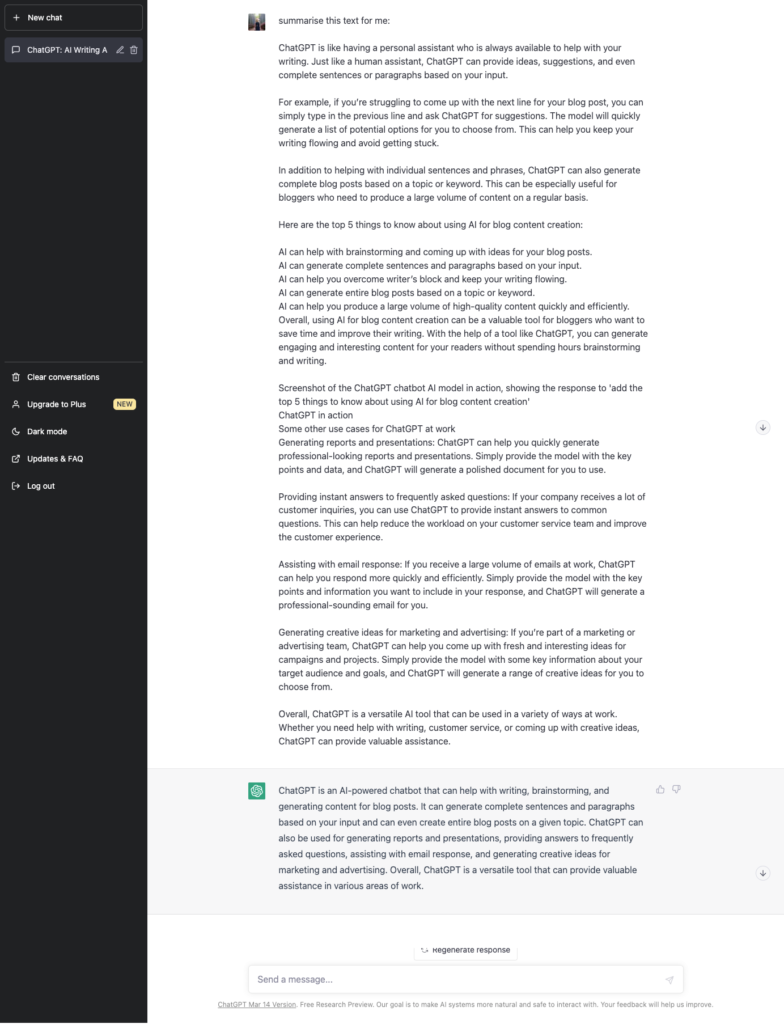 Convert a dataset, like "change these negative values into positive values: [and paste your numbers]"
Give me facts I can use in a presentation, like "give me facts about women in the workforce and the gender pay gap in Australia" (but remember to fact-check these)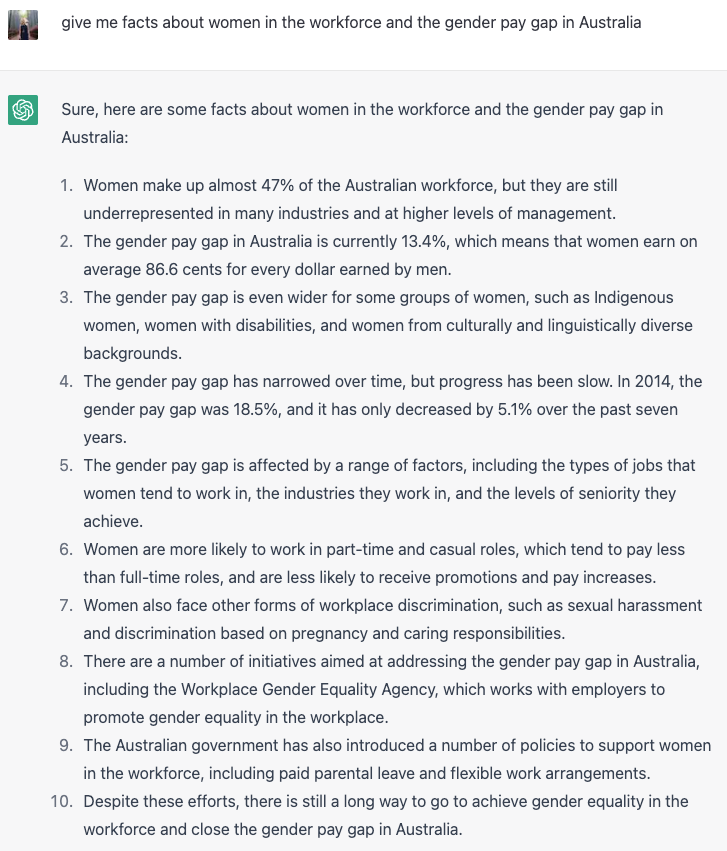 Write Excel formulas, like "Can you help me write a formula to find the average of a range of cells in Excel?"
Convert a meeting transcript into minutes and actions, like "I'll paste my meeting transcript below, please turn this into minutes and actions: [and paste your text]"

Review text for grammatical errors, like "review and correct any errors below: [and paste your text]"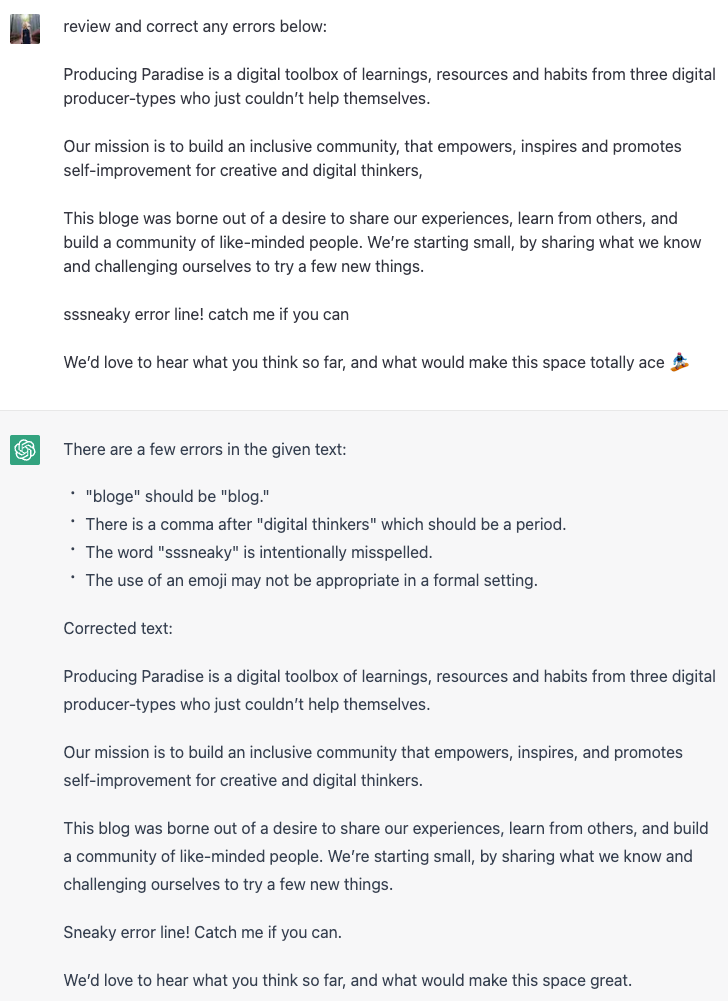 Turn text into a script for a presentation with an outline and key talking points, "convert text below into a presentation with an outline and key talking points: [and paste your text]" (I used this blog post as the text.)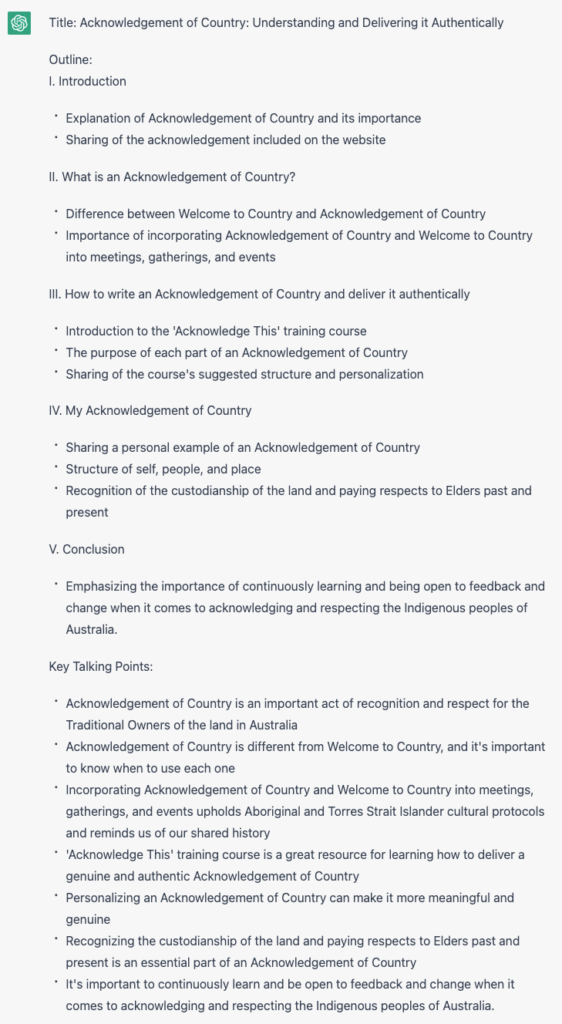 Write code and identify bugs, like "Write a program that generates a random list of numbers and sorts them in ascending order"
How have you been using ChatGPT to help with your work? Have I missed any cool tricks? 👀
So far there are four posts in this series, check out the others: