Fashion reality TV, entrepreneur interviews, life admin hacks, free audiobooks, psychotherapy and just saying no — these are some of the things floating our boat right now!
| | |
| --- | --- |
| 🎞️ | Making the Cut |
| 🎧 | The Diary of a CEO |
| 📖 | Life Admin Hacks |
| 📱 | Borrow Box |
| ➿ | Not taking on too much |
| 🎒 | Acceptance and commitment therapy |
---
🎞️ Watching
Making the Cut (TV show)
Fashion design reality shows are the BEST because they combine two of my favourite things: fashion, and projects! The latest season of Making the Cut is an absolute banger. At the start of each episode the designers are given a brief to sketch up a concept for, then they make the dang clothes and present them at a runway show. What they can do in such a short space of time is truly inspiring, and most of the clothes are rad.
— Jess
---
🎧 Listening
The Diary of a CEO (podcast)
I've been going deep on business podcasts lately, and have listened to a few episodes of this one from Steven Bartlett (entrepreneur of Dragon's Den fame!). He's a thoughtful interviewer and strikes a good balance in uncovering snappy business advice alongside the story of the person he's interviewing.
— Jess
Here's how he describes it:


The Diary Of A CEO is different because of how raw, honest and emotional it is -living up to the world "Diary" in its name – these are the things people don't usually share told with a level of honesty that most "interviews" don't give you.
---
📖 Reading
Life Admin Hacks (eBook)
In my life quest to 'produce paradise' in all areas of my life, I'm lapping up any tips for simplifying life admin so this book was a no-brainer. Mia Northrop and Dinah Rowe-Roberts step through the tools and methods they suggest, and share their own implementation stories — such as creating a dedicated Gmail account with its own Inbox and Calendar for household bills and admin, to better share the responsibility.
— Jess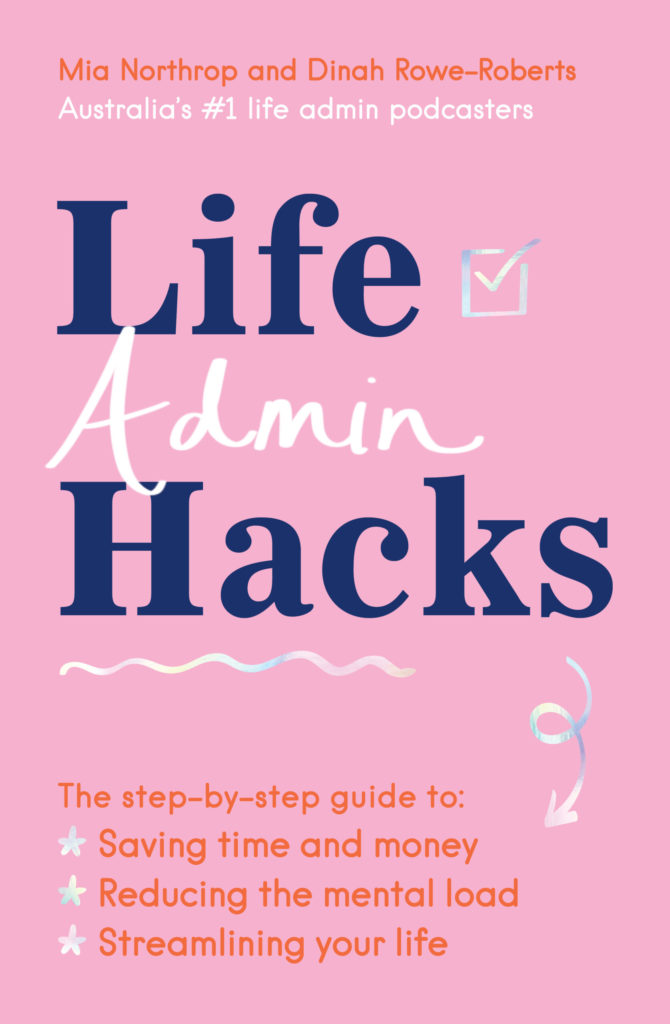 ---
📱 Using
Borrow Box (app)
It turns out my local library offers audiobook loans just the same as any other book loan, and they're free! I'm using the Borrow Box app to access this wizardry and it works a treat (Exhibit A: this is how I'm listening to the Life Admin Hacks book mentioned above). The only gotcha is having to wait for 'your turn' to loan an ebook, as you would for the physical book… but I kinda like the exercise in patience.
— Jess
---
➿ Practicing
Not taking on too much
Yeah, this old chestnut. I don't know if it was the pandemic, some health issues I've had, or just getting older, but my personal capacity for, erm, everything, has dramatically reduced in the past few years. I'm realising how much happier I am when I'm not trying to squeeze too much into my days, weeks, and life, so I'm consciously working on doing less… and making sure it's all my favourite stuff (like writing blog posts, and making YouTube videos!).
— Jess
---
🎒 Learning
Acceptance and commitment therapy
Acceptance and commitment therapy (ACT) is a type of psychotherapy, designed to help people accept their feelings, as opposed to fighting them. For me, this has been particularly helpful for dealing with my Ulcerative Colitis — it's pretty easy to get into negative thought patterns about why my health isn't what it used to be, but the acceptance and commitment therapy approach gives me a valuable framework for accepting things the way they are and moving forward, instead of feeling stuck.
— Jess
Psychology today explains it:
Clients learn to stop avoiding, denying, and struggling with their inner emotions and, instead, accept that these deeper feelings are appropriate responses to certain situations that should not prevent them from moving forward in their lives. With this understanding, clients begin to accept their hardships and commit to making necessary changes in their behavior, regardless of what is going on in their lives and how they feel about it.