This is a love letter to A24, with a sidenote lesson in aiming for the minimum.
| | |
| --- | --- |
| 🎞️ | A24 Films |
| 🎧 | Divine Frequency with Hunter Schafer and Lorde |
| 📖 | Euphoria Fashion |
| ➿ | Aiming for the minimum |
---
Watching 🎞️
A24 Films
Jess: My partner Aaron put me onto A24. They're an American independent entertainment company specialising in film and TV production, as well as film distribution. And they pick the raddest stuff.
Some of their films I've liked:
On my watchlist:
And check out the Rotten Tomatoes list: all 134 of A24 movies, ranked.
I'm hanging out for Priscilla (directed by Sofia Coppola, swoon), due for Australian release 18 January 2024 🎸🕺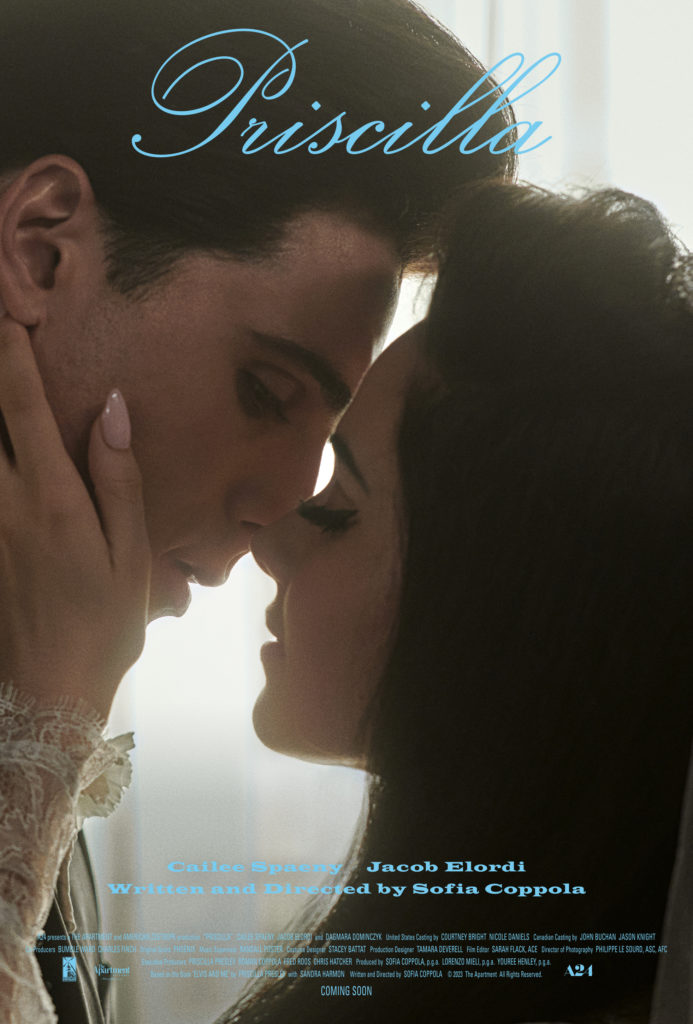 ---
Listening to 🎧
Divine Frequency with Hunter Schafer and Lorde (podcast episode)
Jess: Speaking of A24… they have a podcast where they pair up two people from the entertainment industry to have a conversation. I was drawn to this episode (as a fangirl of both Euphoria and Lorde), and it truly felt like I was listening in on a private conversation.
Euphoria's Hunter Schafer chats with friend and noted First Reformed stan Lorde about star signs, cloak eras, autofiction, Antarctica and more. Topics covered include: exquisite faces, rich inner worlds, being a Prada girl, dressing like a magician, nostalgia for Rookie magazine, the Jules episode of Euphoria as trans girl canon, astrological turbulence, Scorpio eyes, metabolizing your emotions through art, peacing out on popular culture, the music of Arca and Sophie, and tracking orcas.

The A24 Podcast
---
Reading 📖
Euphoria Fashion (book)
Jess: Okay, yes I'm going to follow this theme all the way down (because A24 also produced Euphoria) — I'm currently reading the Euphoria Fashion book which was gifted to me for my birthday a few months ago. It's BRILLIANT. A deep dive into the costume, styling and makeup choices for each of the characters, and how these evolved season to season. Heidi (costume designer) talks through her collaborative process, how she sources items (a lot of vintage), and interviews cast members about the experience.
It's a super cool peek behind the magic curtain, which is giving me an even deeper appreciation for the show 💜
---
Practicing ➿
Aiming for the minimum
Jess: I have a tendency to overstretch myself, both at work and in personal endeavours, so I've been working on identifying what "good enough" looks like and aiming for that instead. Like publishing this blog post with four categories instead of the full six. Or doing 5 minutes of stretches in the morning instead of my usual 10. The ethos here is that if I aim too high and don't have the personal capacity to reach it for whatever reason, it can feel like a failure, when tiny consistent progress is often enough.
I talked a bit about this when I wrote up my approach to habits (AKA how I use t-shirt sizing, habit stacking and data tracking to make them stick), but I suppose I'm taking this a step further now — reassessing what the "small" version of the habit or action might be, and turning it into the absolute bare minimum.
Some other recent examples:
Rather than writing a whole blog post, just come up with the topic of the next post.
Rather than documenting detailed how-to instructions at work, just record an abridged 5 minute demo video.
Rather than going for a 30 minute walk, just go around the block.
Rather than cooking up a storm, just heat up a can of soup to go with a cheese toastie.
Getting comfortable with doing the minimum version of things has not come naturally to me, but I'm getting better at it and noticing how much it can help provide a bit of much needed space in my day (or brain) ☁️
---