We're midway through Spring. It finally feels like winter is almost a distant memory and summer is right around the corner. Here are some things that we've been enjoying during this seasonal transition.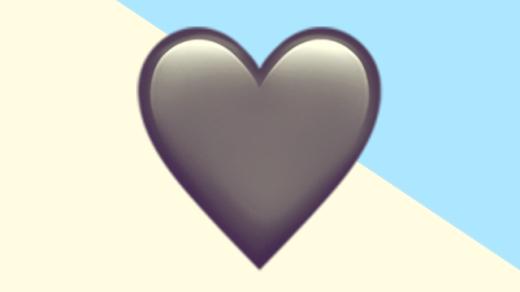 | | | |
| --- | --- | --- |
| 🎞️ | You Can't Ask That | The Gamechangers |
| 📖 | – | Am I there yet? |
| 📱 | Notion | Notion |
| ➿ | – | Setting boundaries |
| 🎒 | How to mend my clothes | – |
---
🎞️ Watching
You Can't Ask That (docuseries)
Diverse Australians living in judgement confront prejudice and discrimination head-on. The show asks the hard questions and turns the answers into surprising moments of honesty and heart-warming humour.
This is a series of short (30 minute) Q&A style conversations that give a glimpse into the lives of different types of people, including intersex, ex-politicians, swingers, priests, blind people, centenarians, and polyamorous people. I started with the episode on African Australians because I knew someone who was interviewed in it, and now going back to watch all the rest!
— Jess
The Gamechangers (movie)
The Gamechangers documentary is marketed as a "revolutionary new documentary about meat, protein and strength". A few years ago I studied nutritional medicine, and I'm always up for learning more about nutrition and how we can better ourselves (and the environment). This was a pretty interesting documentary for just that, and I always enjoy documentaries that make me question and want to learn more.
If you're interested in nutrition, going vegetarian/vegan or overall learning something new then this is a good one to watch. As always, it's good to remember that this is only an edited documentary so when it comes to your health always seek medical advice. It never hurts to read literature and do your own research too!
— Aimee
---
📖 Reading
Am I there yet? (book)
I have what I like to call "quarter life crisis" fairly often. I probably need to rename them, but anyway, that's beside the point. A lovely friend recently sent me a sweet care package, and it included this book Am I there yet? by Mari Andrew. It's a lovely little book of essays and illustrations discussing growing up and navigating adulthood. It's quite a nice reminder that a lot of things we go through in life, we're not alone.
— Aimee
---
📱 Using
Notion (app)
I've been using Notion at work for a while, and recently started using it for personal use too. Notion is an all-in-one workspace to plan, collaborate and get organised. As they roll out more features, I find it's starting to serve a more consistent purpose in my digital toolbox (and even replacing some!). I find it's really useful for storing knowledgebase-y things, collaborating and even using it for task lists. If you haven't already, I recommend checking it out!
— Aimee

I'm using Notion too! I first tested it out as a platform to setup our new company handbook and fell in love with its clean, friendly interface… and the way it encourages heavy emoji use 😛 I'm now finding myself looking for excuses to use it for other things.
— Jess
---
➿ Practicing
Setting boundaries in a digital workplace
I've done an audit of the digital tools I use for work, after taking inspo from France and other countries that have passed laws to better protect workers work-life balance. I've been practicing setting myself better boundaries for a more healthy life. I wrote a post about it here (subtle cross promotion 😉). But really, I think it's good food for thought for anyone working in a digital workplace.
— Aimee
---
🎒 Learning
How to mend my clothes
I'm doing a short mending course so I can get better at fixing my clothes instead of turfing them if they get a hole – a useful life skill! The course covers hand stitching, patching, darning, needle felting and machine darning, with a focus on visible mending to show off what's been fixed, rather than trying to hide it.
— Jess