Our themes for the year ahead are mental health, maximalism, investing in yourself, and sharing advice. What are yours?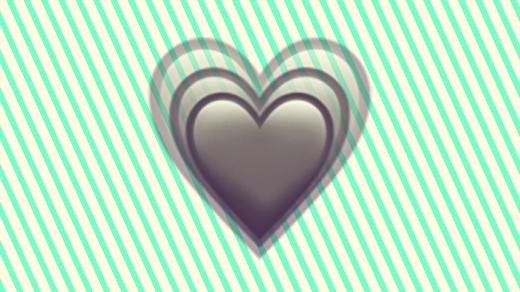 | | | |
| --- | --- | --- |
| 🎞️ | Stutz | – |
| 🎧 | Dolly Parton is burning up, not burning out | The Huberman Lab |
| 📖 | – | Taylor Jenkins Reid novels |
| 📱 | Reddit | StoryGraph |
| 🎒 | Mental Health First Aid | Financial literacy |
---
🎞️ Watching
Stutz (film)
I had seen Netflix pushing this one but I kept skipping past, thinking it would be too heavy (and to be honest, I'm not the biggest Jonah Hill fan). Folks, I was wrong! This film is warm, uplifting and filled with genuinely useful tools we could all use in our daily lives. They explain, "In candid conversations with actor Jonah Hill, leading psychiatrist Phil Stutz explores his early life experiences and unique, visual model of therapy".
It really is like free therapy. I'm only half way through, but already planning to re-watch and take notes.
— Jess
---
🎧 Listening
Dolly Parton is burning up, not burning out (podcast episode)
I count my blessings more than I count my money.

Dolly Parton
In this conversation with Adam Grant, Dolly explains her creative process and encourages us all to:
dream big,
be a professionalist (not a perfectionist), and
foster creativity.
It's a great listen, or if you're more of a reader there's also a transcript.
— Jess
The Huberman Lab (podcast)
My word of the year for 2023 is invest – invest in myself – mentally, physically, financially & emotionally. Essentially, focus on things that make me happy and benefit my overall health. With that comes educating, learning, and growing. Enter The Huberman Lab podcast hosted by Dr. Andrew Huberman, a neuroscientist and tenured professor of neurobiology and ophthalmology at Stanford School of Medicine.
The Huberman Lab podcast discusses neuroscience and how our brain and its connections control our perceptions, behaviours, and health. I've been scrolling through the archives and listening to episodes that are resonating with me at the moment. Some include the science of creativity & how to enhance creative innovation, tools for setting & achieving goals, and how to become resilient, forge your identity & lead others.
– Aimee
---
📖 Reading
Taylor Jenkins Reid (author)
I had a bit of a reading hiatus and a friend gave me a great tip to get back into reading consistently: if you find yourself stuck and finding reading to be a chore pick up an easy-to-read fiction book. Yep, it's as simple as that!
Last year I followed her advice and in record time read two of Taylor Jenkins Reid's novels: Malibu Rising and Daisy Jones & the Six. My reading slump was over, and I started to introduce more non-fiction books back on rotation with fiction.
Over the holidays I read Jenkins Reid's latest: Carie Soto is back, and then went straight on to The Seven Husbands of Evelyn Hugo. Both were easy to read and served as great holiday reading.
– Aimee
---
📱 Using
Reddit (app)
According to my Reddit profile, I first signed up in 2017, followed a few subreddits, then promptly lost interest (or forgot about it?!). Fast forward to December 2022 and I "rediscover" this gem of an app during my end of year break. I reckon I spent about two hours a day deep diving through the questions and comments, especially in:
👆 Other subreddit recommendations welcome.
StoryGraph (app)
Investing in my overall health means less time scrolling and more time reading! I'm already on to my fourth book for 2023, and I've been enjoying tracking my progress in The StoryGraph app – an alternative to Goodreads. The app has an easy-to-use interface, informative insights, and tailored recommendations (plus many more great features).
StoryGraph is independently run and founded by Nadia Odunayo, a tech entrepreneur and software engineer. I love that the app started from a side project and is still fairly new to the market. You can follow along with their development roadmap, view the changelog, and be part of testing out new product features.
If you're an avid reader or keen to get back into reading consistently, I recommend giving StoryGraph a try. You can even import your Goodreads data in two simple clicks of a button 📚.
– Aimee
---
🎒 Learning
Mental Health First Aid
I did a mental health first aid course at the end of last year — something I had been meaning to do for a while but recently became more relevant to my role (as People and Operations Director).
Mental health first aid is explained as "the initial help offered to a person developing a mental health problem, experiencing a worsening of an existing mental health problem, or in a mental health crisis. The first aid is given until appropriate professional help is received, or until the crisis resolves."
I wish I had done it sooner: it was full of advice about how to spot signs of mental health issues, and what you can do if you do (whether that's in the workplace, or with a friend or family member).
— Jess
Financial literacy
Inflation is at an all-time high, making it even more important to learn more about financial literacy. Whether you want to learn budget hacks, or how to invest for your future, it's never too late to learn and educate yourself on financial topics. This year I am aiming to take my financial health to the next level and have been reading, learning, and absorbing as much information as I can.
Everyone's journey is different and what optimal financial health looks like is unique to each person and their individual circumstances. If you're wanting to get a grasp on your finances or learn how to put things in place to benefit your current & future self here are some recommendations I have:
---