How we developed a 'minimum viable product' for this website, and the questions we asked ourselves along the way.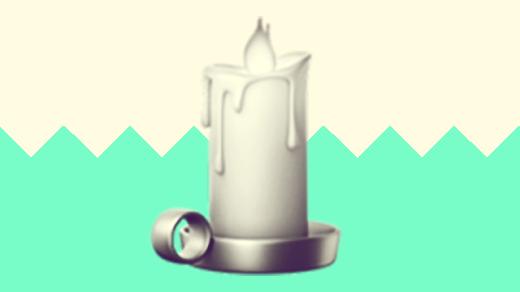 A minimum viable product (MVP) is a product with just enough features to satisfy early customers, and to provide feedback for future product development

– Wikipedia

As digital producers, we're all very familiar with the notion of a Minimum Viable Product. I would even go so far as to say: it's part of our DNA. We work with clients to understand the core problems they're trying to solve, and we guide them on how best to get their concept to market.
We tackled this side project in the same way and set out to establish a minimum viable product. We had two areas to solve:
Producing Paradise as an entity
Producing Paradise as a living, breathing thing
Producing Paradise as an entity 💡
We had our idea —to create an online space where we could share our knowledge and build upon our knowledge— and now we had to develop it as an entity. We each had our own reasons for embarking on this side project, but we also needed to understand the collaborative 'why'. Why does Producing Paradise need to exist? To answer this we had to:
Conduct competitor and market research and analyse our findings
Develop a proof of concept
Test the validity of our concept
We researched primary and secondary competitors, those in our industry and those not. We looked at lifestyle and career blogs, tech websites, and other project management blogs, to get a sense of what was already on offer, and how we would differentiate ourselves. From here we were able to establish our mission, target audience and a basic proof of concept.

Our core problem was: how do we know if this is of interest? We needed to test this with as little investment –time and money– as possible. To do that, it was quite simple really: write some posts and share them!

We packaged up a written introduction to our project, it's mission, three example articles and a feedback questionnaire. We shared this with selected people who were in our primary and secondary target audiences.
Note: In order to test our proof of concept, it was important for us to establish our tone of voice, mission and tagline. We felt this would provide our "early adopters" with the context they needed when proofing our content.
This initial feedback was invaluable (thank you friends 😘). It helped us to refine our concept and take it to the next level: making it a living, breathing thing.
Producing Paradise as a living, breathing thing 🎁
AKA: naming, branding and building a website.
We wanted our initial concept to be well established but still have room to grow and develop. We wanted an established voice, brand and personality so it would feel like a real thing.

What was critical in getting the concept out into the world? And what were we willing to compromise on?

Firstly, we decided to approach the "launch" of our site in two phases: a soft-launch and a yell it from the top of a building launch.

For soft-launch our core elements were:
Branding: It was important for us to establish an identity. This was something we wanted to invest in from the get go, a non-negotiable. We enlisted Aaron (Hi Aaron 👋🏼) who helped us bring our idea to life.
Website platform: To pick a website platform we asked ourselves a bunch of questions. It was important for us to balance functionality against time and financial investment. The end result was to use WordPress and to set it all up ourselves.
Content: We set ourselves a content target so that the site wouldn't feel bare. We wanted to ensure everyone's first experience with the site would be a positive one.
We soft-launched the site, sharing it with friends and friends-of-friends. We had feedback surveys across the site, generating continued and valuable feedback.
… Since soft launching three months ago, we've been working through our backlog of to dos. We're continuing to refine our concept and our product driving us to our yell it from the top of a building moment. So far we have:
Removed feedback surveys
Set up our social profiles and developed a social strategy (you can find us on Twitter, Facebook and Insta 😉)
Continued the roll-out of the branding work that Aaron developed for us (we're in LOVE with the new feature images 😍)
Continued functionality refinements to the website
Continued to write more kick-ass content
Throughout this entire journey we've been keeping a list of future ideas for Producing Paradise and for our website, such as introducing guest writers and a regular newsletter blast. In building an MVP it's important to keep working at your vision. Don't lose sight of your long term goals and continue to question and test them out along the way. If I could offer one piece of advice it would be to get as much feedback as you can at every step! Test your assumptions early and often.
On that note, should you feel like dropping us some feedback, we still have one wee feedback form on the site and we'd love to hear from you 😘